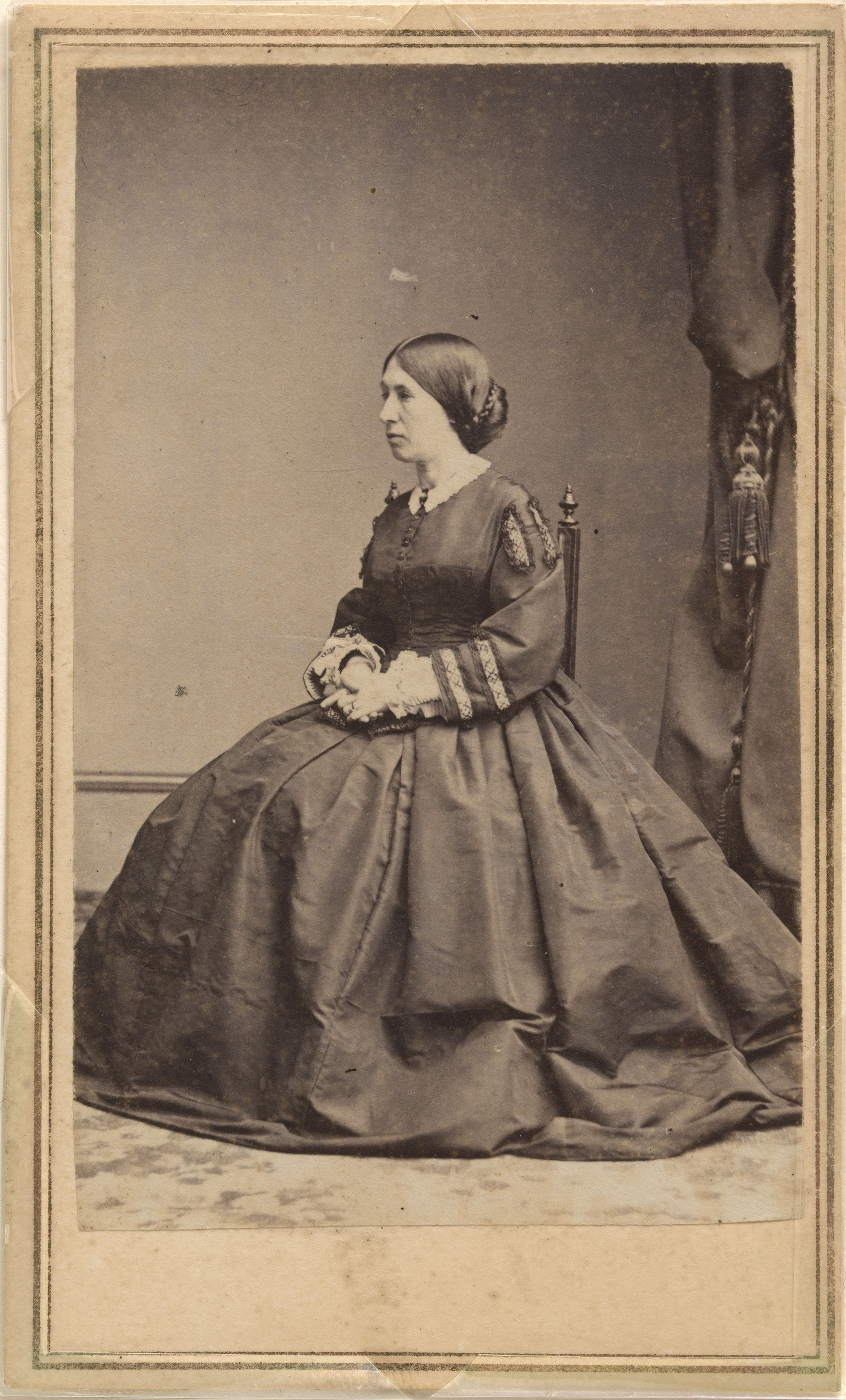 Julia Grant (1826–1902)
Born near St. Louis, Missouri
For eight years, Julia Boggs Dent Grant reveled in her role as first lady and White House hostess. Following the couple's departure from the presidential mansion, she was loath to relinquish the spotlight. The White House receptions that she hosted were lavish affairs. At her husband Ulysses S. Grant's presidential inaugural ball, she wore diamond and pearl jewelry over a white silk dress trimmed with handmade lace.
Grant also raised the expectations for entertaining by hosting foreign dignitaries, including King Kalākaua and Queen Kapiʻolani of the Sandwich Islands (Hawai'i), Russia's Grand Duke Alexis, and a delegation of Japanese political and military leaders. The state dinners she organized featured sophisticated menus prepared by Valentino Melah, the Italian-trained chef she hired, and often included as many as twenty-five courses.
Mathew Brady Studio (active 1844–94)
Albumen silver print, c. 1864
National Portrait Gallery, Smithsonian Institution